SUSTAINABLE DRIVING FUN!
At EV DOC we make the repair of your e-car as environmentally friendly as possible. For us, this primarily means producing high-quality and durable spare parts. Our carefully selected manufacturers are according to the world environmental protection standard ISO 14001 certified: They meet important requirements regarding their sustainability management and are also committed to ongoing waste reduction and the use of responsible raw materials.
But it's not done with that. What we do ourselves to avoid waste, minimize CO2 emissions and which ones Partner support us, you will find out below. If you have any further questions, feel free to contact us.
---
Organic packaging from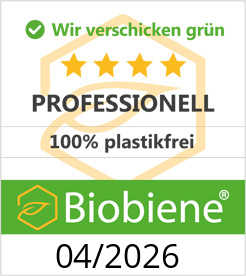 EXTERNAL VALUES COUNT TOO.
At EV DOC we pay special attention to the packaging of our products. Biobiene develops innovative packaging materials made of bioplastics and plant fibers for us. These are 100% plastic-free and based on grass paper, a mixture of local forest and meadow grass and recycled paper. Without clearing trees, we protect the global forest stocks that are essential for climate protection.
In this way, we can package all products sustainably using our own resources. Instead of the brightly printed boxes, you can recognize our e-car parts by the natural-colored, fibrous cardboard. The boxes, but also the bioplastic foil bags are completely compostable!
---
We plant trees with you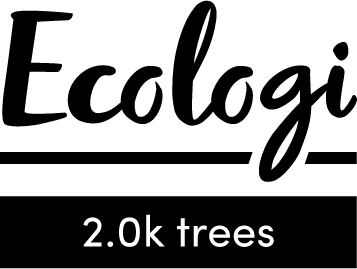 REPAIR E-CARS – AND THE RAINFOREST.
As e-mobilists, we do everything we can to keep our carbon footprint as small as possible. But this also includes protecting forest stands and promoting global reforestation. EV DOC Spare parts come in grass paper packaging, which means no trees have to be cut down. And with every product we plant in cooperation with Ecologi and Eden Reforestation Projects a mangrove tree in Madagascar.
Eden has planted 265 million trees globally and created 2.6 million hours of work for local communities.
---
Electrical logistics through
DRIVING RETHOUGHT.
We make no secret that our manufacturing network is located in China. But oil-based sea and air freight are out of the question for us due to the exhaust emissions! Instead, we transport with the help of our innovative freight partner Greencarrier all EV DOC Products are environmentally friendly and emission-free by container train to Germany.
The entire route is electrified and operated to a large extent with the help of hydroelectric power plants. This saves between 72 and 134 tons of CO2 per transport, avoids environmentally harmful exhaust gases and protects valuable resources. Go then!
---
Elephants protect with
TAKE CARE OF E-CARS, PROTECT ELEPHANTS.
Whether as a company or as a person - each of us bears a responsibility towards nature, our planet and future generations. For this reason, we completely avoid harmful substances and clean with natural ingredients that we source exclusively from Germany.
In addition, we donate from every product purchased to the TUSKER4910 cent car care line for Pro Wildlife organization's elephant conservation project. The donations flow without deductions to the elephant orphanage in Zambia, which takes care of the rearing and reintroduction of the endangered giants.
Join in and help ensure that elephants have a future in their natural habitat.