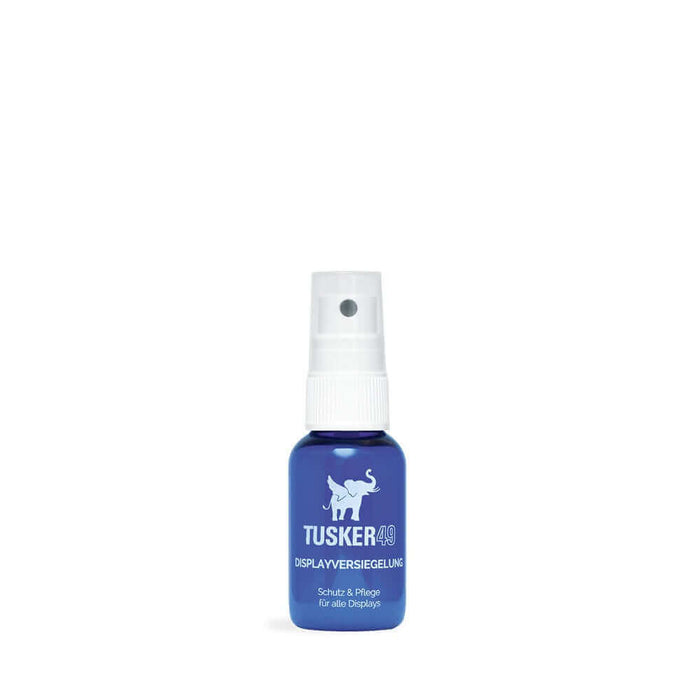 TUSKER49 Organic Display Sealing
Original price
€5,95
-
Original price
€5,95
For a maximum and long-lasting cleaning effect: The state-of-the-art micro-coating smoothes all display surfaces and has an antistatic effect, so that dust, moisture and grease can hardly get a hold and can simply be wiped away with a dry microfibre cloth if necessary. For radiant colors, visible device refinement and hygienic cleanliness.
HOW TO MAINTAIN PROPERLY
Spray on plastic, polycarbonate or glass surfaces and then spread the sealer with a soft cloth (no microfibre, please). Leave on for a short time and polish with a dry cloth. Scratches and micro-cracks don't stand a chance.
INGREDIENTS
< 5% release agent
Keep out of the reach of children. Dispose of contents / container in accordance with local / regional / national / international regulations. Container closed and store at room temperature.
Protect from frost, heat and direct sunlight.