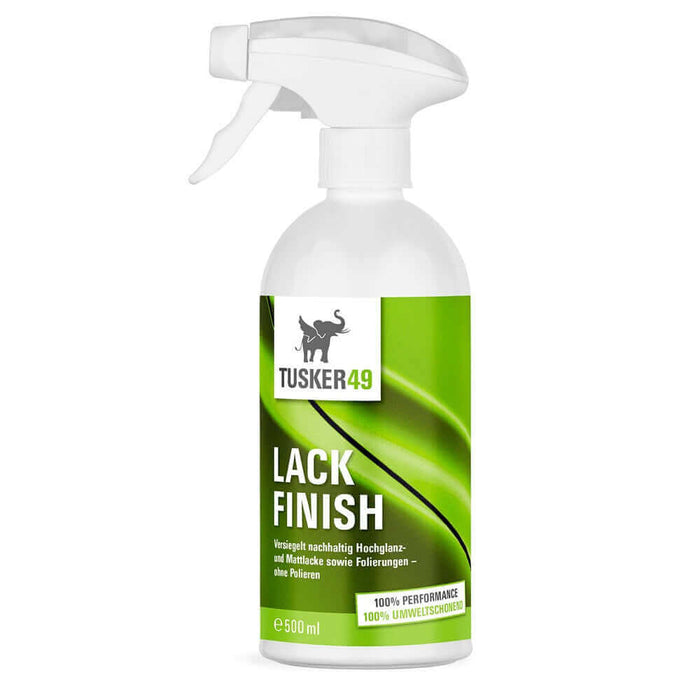 TUSKER49 Organic Paintwork Finish
Original price
€17,95
-
Original price
€17,95
Good finish, good for the environment: TUSKER49 Lack Finish puts the perfect finishing touch to e-car care. Paint, plastic, chrome, foil and polycarbonate surfaces are sealed, and holograms and scratches are significantly reduced. Reduces electrostatic charging for maximum protection against dust and dirt, including an attractive pearl effect when it rains. Matt stays matt – gloss shines to a high gloss in seconds, without any polishing!
HOW TO MAINTAIN PROPERLY
TUSKER49 Apply Lacquer Finish to the clean surface with a lint-free cloth. Then polish with a soft cloth. Ideal for this TUSKER49 fleece and TUSKER49 Soft. For perfect cleanliness before use, we recommend TUSKER49 car shampoo. Do not use on floors and pedals - risk of slipping!
INGREDIENTS
< 5% release agent
Skin compatibility dermatologically tested. Keep out of the reach of children. Dispose of contents / container in accordance with local / regional / national / international regulations. Container closed and store at room temperature.
Protect from frost, heat and direct sunlight.