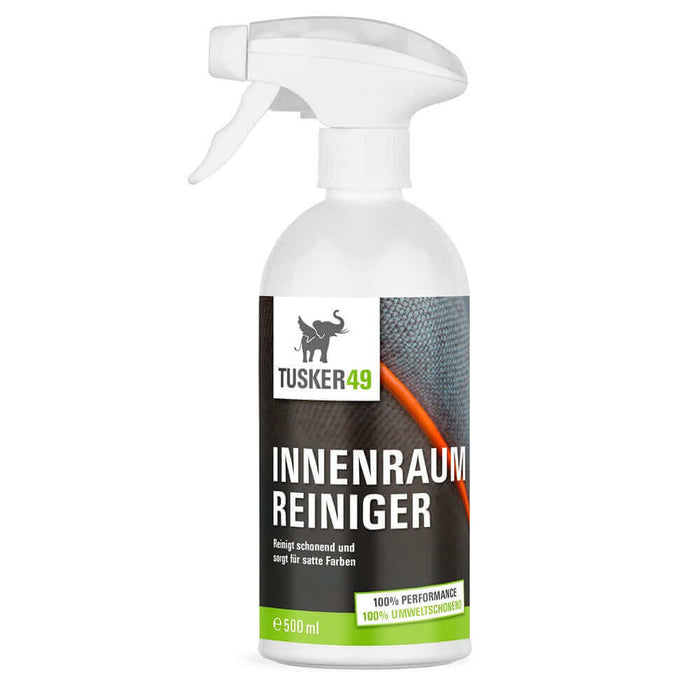 TUSKER49 Organic Interior Cleaner
Original price
€13,95
-
Original price
€13,95
Good for indoors, good for outdoors: TUSKER49 Interior cleaner removes most types of dirt in the interior and protects both material and the environment. The mineral care helps with nicotine discolouration, coffee stains, leftover food and denim abrasion. On upholstery, carpets, smooth leather, textiles and plastics. Odors disappear, rich colors reappear.
HOW TO MAINTAIN PROPERLY
Dirty spots with TUSKER49 Spray interior cleaner generously. Leave on for a short time. Brush out textiles. Wipe up residues with a sponge, cloth or wet vacuum cleaner. If necessary, wipe off with a little water. Excellent for effective pre-cleaning during cockpit care TUSKER49 Cockpitpflege.
INGREDIENTS
<5% nonionic surfactants, <5% sodium hydroxide, <1% citronella oil as a fragrance
Skin compatibility dermatologically tested. Keep out of the reach of children. Dispose of contents / container in accordance with local / regional / national / international regulations. Container closed and store at room temperature.
Protect from frost, heat and direct sunlight.